Restaurant "Revelation of the year 2020"
#9 of top 10 favorite restaurants in Portugal 2020
Mesa Marcada – Portugal
"The best vegetarian restaurant i've ever visited" Joao P.
"Exceptional and creative vegetarian restaurant. For vegetarians and lovers of exquisite food in General" Nuno M.
"The best vegetarian cuisine ever tasted. Fabulous dishes. Excellent wine recommendations. 150% recommended!!" Alina S.
"The food is unbelievable. Not your typical vegetarian restaurant. Textures, balances and flavors are next level. Art in a plate and delicious as well. 1000% recommended." Rudy S.
Welcome to our home, Arkhe, a place to celebrate life.
our history
In February 2019, a place called Arkhe is born in Lisbon. From the passion for a cuisine based on the vegetable world, João Ricardo Alves – Portuguese-Brazilian chef – creates a place that takes us back to the origins. A journey through great restaurants of vegetarian cuisine in Europe allowed him to accentuate and affirm his classic training in French and Italian cuisine. João Ricardo Alves decides to settle in the country of his roots to share his vision. March 2020 was the beginning of a global change. From introspection comes the opening to a new path thanks to his merger with the Franco-Colombian Alejandro Chávarro – director of restaurants and sommelier of famous multi-star houses in France and Spain. A trained cook, Alejandro now joins his passions in one place: Give sense to wine through the kitchen. Passionate about their crafts, João and Alejandro combine their talents to welcome you with kindness, simplicity and humour into their home.
[ar-khê]
Greek/noun
According to the pre-Socratics, it would be the principle present in everything, the substance from which all things exist.
Origin: the starting point of an action or thing that has continuity in time and/or space; starting point; origin. birthplace; nationality.
Our restaurant, in addition to being a business, is a showcase for the nearby producers, with whom we work. Through our work, we share with our customers the values ​​of a less invasive kitchen in our habitat, more aware of the reality that surrounds us.
our challenge
Arkhe is a place of celebration, but it is mostly a commitment. A commitment to life, with respect for our world and four our work. Conceived and led by two passionate « restaurateurs », it aims to share your vision. Today, we are protagonists of an agricultural transition to foster, provoke and support a production chain based on conscious agriculture. Agriculture that aims to protect its soils, respect the seasons, produce quality vegetables with high nutritional value, minimizing their ecological impact. This commitment is also a requirement that we have with all wine and beverage producers who enter the restaurant. A link established many years ago with several producers not only in Portugal but throughout Europe, where organic and biodynamic agriculture is part of a transmission that, in some cases, is made from generation to generation. These elements are one of the fundamental pillars of our beliefs.
Through our daily work, we are vectors of change in our context with our different influences. Sustainability is now a fundamental and much-discussed element, nevertheless, there is nothing so striking on the long run as a cuisine based mainly on the vegetable world. We chose Lisbon as our home, Arkhe, is a synthesis of what we experienced during our wide professional career. Today our association translates a series of values ​​that are our own; the personalization of our dining room service, inherently based on kindness and hospitality, our understanding of the universe of wine that is closely linked to the knowledge and techniques of classic cuisine to develop a unique and conscious Cuisine.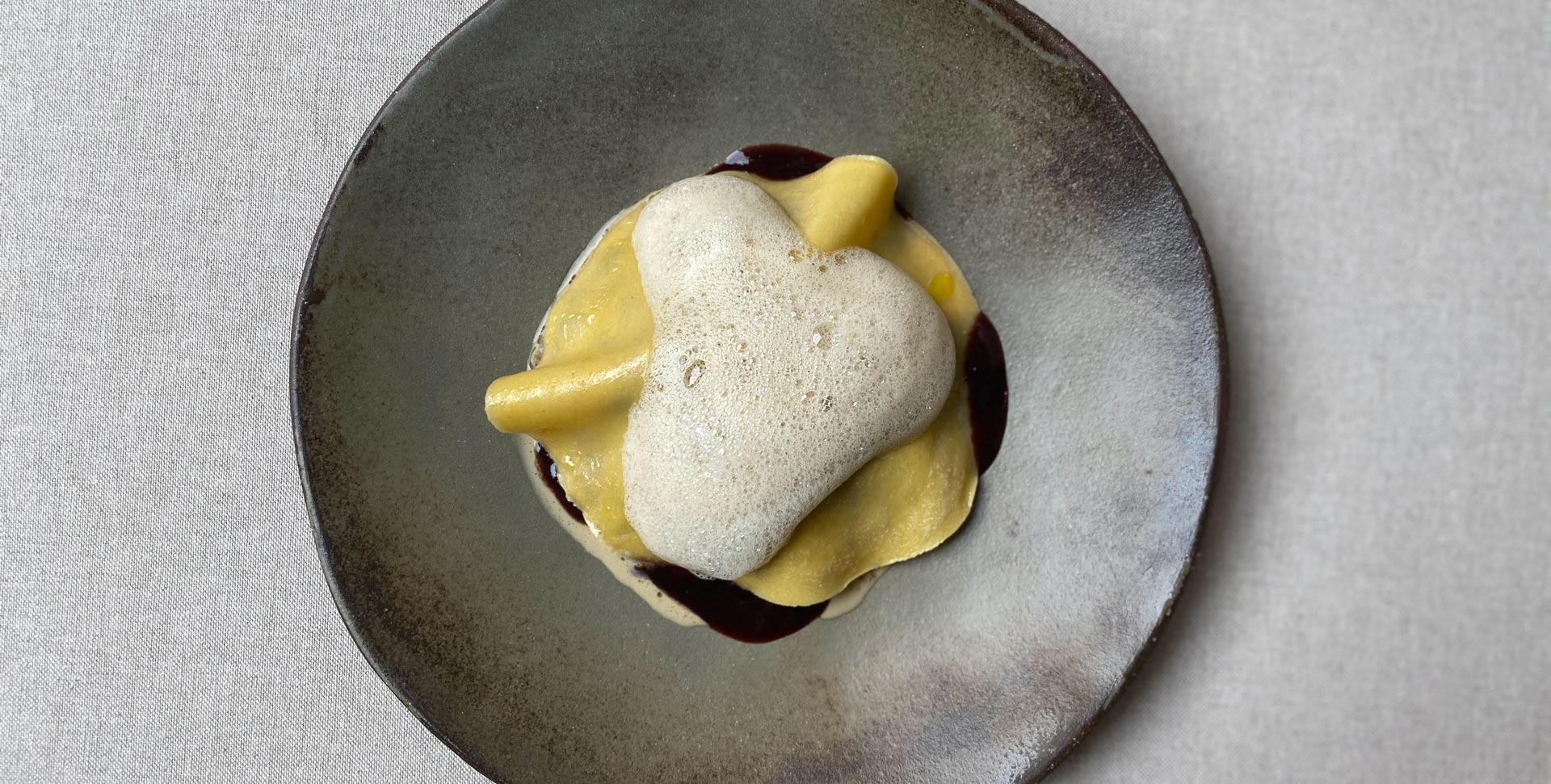 seasonal menus
3 Courses – 47eur                              5 Courses – 67eur                             7 Courses – 87eur
Wine Pairing – 37eur                 Wine Pairing – 57eur                Wine Pairing – 77eur
Our cuisine is based on vegetal tissue, guided only by seasonal products. This is the reason why our mensu are in constant movement during the year.
We invite at each table to choose the same type of menu for each one of the guests.
Each menu corresponds to a choice for one person.
We do not host tables above 6 people in a common table.
chef
João Ricardo Alves
He is a chef who combines passion, technique, study and creativity with strong environmental awareness. With the combination of these elements, he proposes an innovative and modern vegetable-based cuisine. With a background in classical French cuisine, his professional career led him to work in different countries such as Switzerland, France and England. During the first years, he had the opportunity to practice in haute cuisine restaurants and from that passage was the knowledge, discipline, rigor and love for the profession.
sommelier / restaurant manager
Alejandro Chávarro
He started as a cook, but it was as a Sommelier and Restaurant Director that he began to assert himself and grow in the restaurant world. Born in Colombia and naturalized French, Alejandro Chávarro lived the last years in Paris where he was responsible for renowned restaurant rooms and the wine cellar of the best restaurants in the French capital. For more than a decade, Alejandro accompanied winemakers around the world and built the best wine lists with them. But it was a trip to India that made him change course in life, professionally and geographically in Lisbon.
training & consulting
Creation, implementation and monitoring of projects.
reservations and contacts
Open from Monday to Friday

Lunch: 12h30-14h00 (tuesday to  friday)

Dinner: 19h30-22h00 (last order)

The restaurant closes at midnight.
Boqueirão do Duro 46, Lisboa