[ar-khê]
Greek / name
According to the pre-Socratics, it would be the principle present in everything, the substance from which all things that exist derive.
Origin: starting point of an action or thing that has continuity in time and/or space; starting point; origin; place of birth; place of birth; nationality.
Arkhe is a small house led by two restaurateurs who put hospitality at the heart of their craft. It opened in 2019.
Understanding nature and its seasonality is the only way to express ourselves creatively and perennially.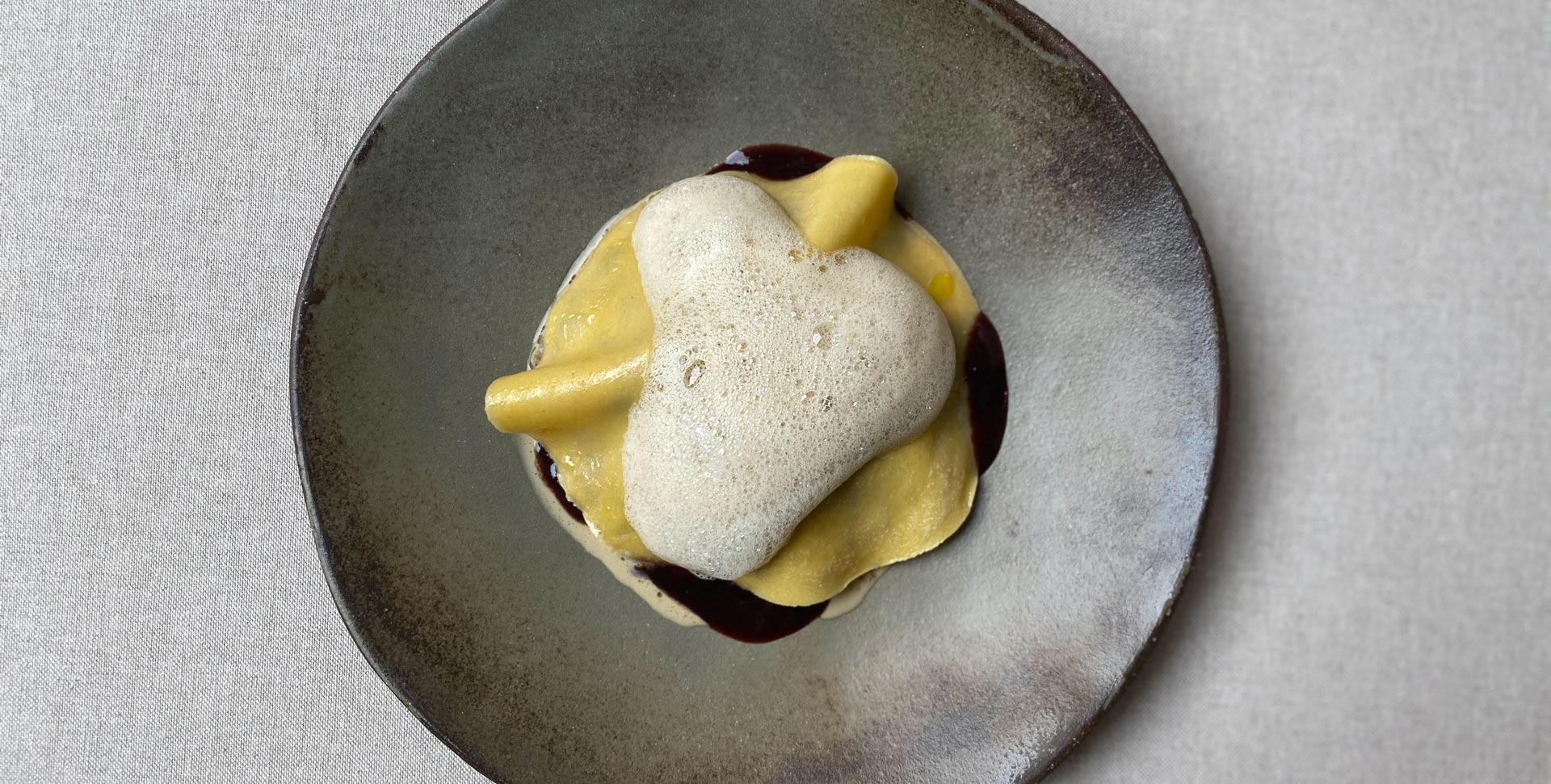 chef
João Ricardo Alves
Born in São Paulo, Brazil, with a father of Portuguese origin (Trás-os-Montes). A cook trained in classic French and Italian cuisine, he worked in various restaurants in Europe. He then moved to Asia where he lived for a few years, perfecting his knowledge of vegetarian and plant-based cuisine.
He combines passion, technique, study and creativity to create an innovative and modern vegetable-based cuisine.
He was responsible for creating Arkhe in 2018.
maître d'Hôtel
Alejandro Chávarro
Born in Colombia and naturalised French, Alejandro Chávarro spent the last few years in Paris, where he was responsible for the dining rooms of renowned restaurants and the wine cellar of the best restaurants in the French capital. He joined Arkhe in 2020 and became co-owner.
Sous-chef
Linus Klein
A young man with boundless talent and drive. Born in Germany, he has worked in some of Europe's biggest restaurants. Today he is part of the leadership, organisation and creation in our kitchen, as well as devoting himself to surfing and electronic music in his spare time.
sommelière / 1ère Maître d'Hotel
Marion G.
With French-Austrian roots and a passion for the world's great terroirs, today she heads up our wine room and builds our wine cellar. She also works tirelessly to maintain the satisfaction of our customers and the precision of our service.
Pastry chef
José Pires
Born in Ericeira, a trained cook with a passion for vegetarian and vegan cuisine. He has taken our pastries to new and creative heights.
sous-chef de cuisine
Guilherme Zvir
Born in Novo Hamburgo, Brazil. This gaucho is a cook with a passion for fire.
Right from the start, he gave us a lot of solidity and security, and showed us that he was a born leader. Today, he is a key person in the organisation and operation of our kitchen.
rang chef
Diogo Luís
Born in Ericeira, with a solid background in cookery. He decided to dedicate himself to the world of service, wine and hospitality and discovered this new passion at Arkhe. With his unrivalled smile, he has earned his place in the dining room and with our customers.
demi-chef de partie
Vicente Madureira
Born in Estoril, a young chef with a passion for his craft.
Since completing his training, he has joined the restaurant and gradually earned his place through his consistent, daily work in our team.